Sackville presents a cheque for over £1000 to Chailey Heritage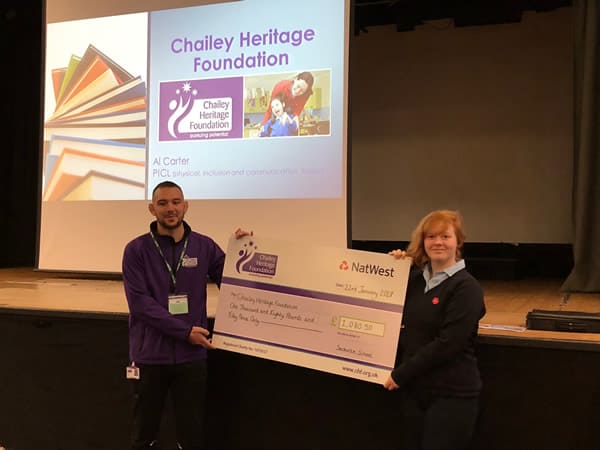 One of the undoubted highlights of our assembly schedule is when Chailey Heritage visit to talk to our students about the amazing work they do with students in their school. Each year we try to raise some funds for Chailey Heritage, and this year we managed to present a cheque for over £1000.
This money will go towards providing for students with very complex special needs, which often involve producing bespoke engineered solutions. Our students listened with amazement as Al Carter from the school talked about the work they do.
The picture shows Louise Greenaway presenting Al with the cheque. Many thanks to Chailey Heritage for giving up time to come and speak to us.