Year 10 student Joe helps Crystal Palace U15s win Super Floodlit National Cup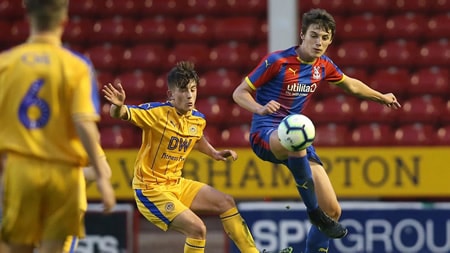 Joe Sheridan in year 10 played a pivotal role in Crystal Palace's victory over Wigan in the Super Floodlit National Cup, making this team the champions of England in their age group.
Playing Wigan, Palace twice had to come from behind, finally securing a winner in injury time.
Joe was kept on the field for the full 90 minutes, mainly be because he managed to stop every Wigan player in his tracks. 
Well done Joe – now back to Religious Studies GCSE revision it is!
You can read more about the game here.