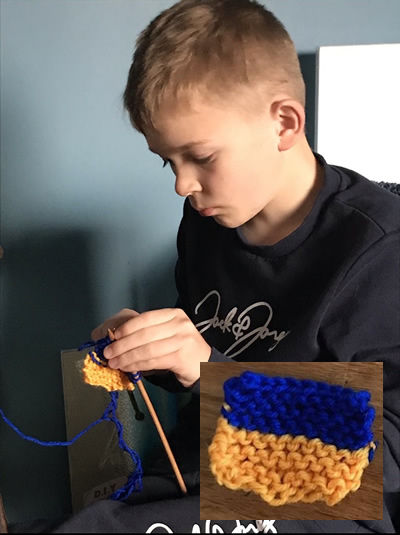 Well done to Joshua Cook in year 7 who has raised nearly £50 to the Disasters Emergency Committee's Ukraine appeal – by knitting small Ukrainian flags.
These can be seen in the rooms of several members of staff at school.
Josh learned to knit during lockdown, and has been honig his skills since.
Great to see a student living so clearly the Sackville Way.