Lauren's off to the National Newcomers' Finals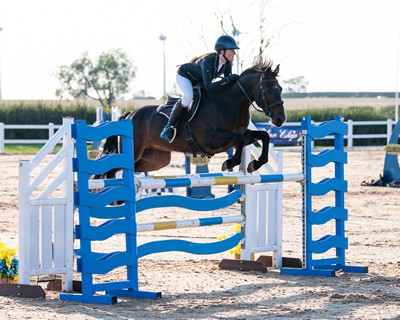 Congratulations to Lauren Keetley in year 11 who has qualified for the National Newcomer Championship Final with her pony this week. Over the last 18 months Lauren has trained the pony from novice to one of the best 50 in his class in the UK. This requires unswerving dedication and drive, and this week's event is just reward for her efforts.
Normally the championships are held as part of the Horse of the Year Show in Birmingham, but arrangements are slightly different this year of course! We are hoping to use TV footage of the event as part of Lauren's GCSE PE evidence.
Well done and Good Luck Lauren!