Lunch with Judge Venn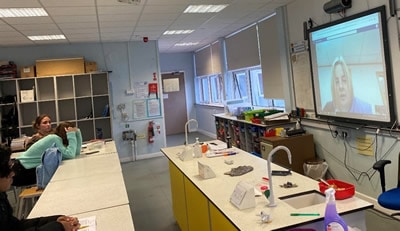 On Thursday November 26th, our Y12 and Y13 Law students shared a virtual lunch with Her Honour Judge Venn. They got the chance to interview the local Circuit Judge about her job and career.
Judge Venn, who has visited Sackville before to talk to students about the judiciary, candidly explained the difficulty that Covid had caused the legal system and how they had adapted carrying out virtual trials.
The students really appreciated the Judge taking the time to show them her courtroom and her advice for those considering careers in law. They really appreciated her showing her judge wardrobe and describing the ceremonial outfits she sometimes has to wear.