Manic tea party showcases year 12 drama talent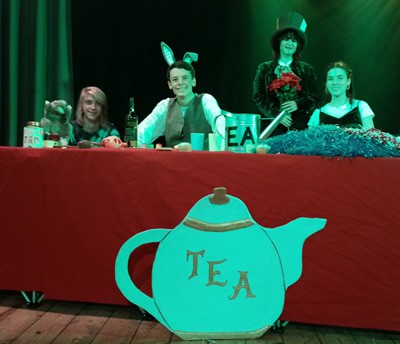 Our year 12 drama students reminded us during their showcase how much we have missed live performances. In front of a small, distanced audience of staff Thomas Herron (technical), Oliver Newbatt, Freya Eastcott and Isabelle White put on a high-energy interpretation of the Mad Hatter's Tea Party from Alice in Wonderland in the style of the Knee-High Theatre Company. Music, dance and general mayhem is a signature of this style and our performers lived up to the billing.
A special thanks too to Toulah Morgan in year 11 who voiced the Dormouse! Well done and we look forward to more quality entertainment next year!