It is rocket science actually …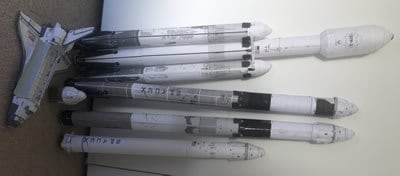 Will Woolley in year 9 has put some of his lockdown time to very good use. He has found a number of paper models from the AXM Paper Scale Space Models site and spent a fair bit of time painstakingly building them.
Head of Design and Technology Mr Treen was suitably impressed!
Will is very interested in pursuing a career in aerospace engineering and would like to study the subject at university – we think he is well on the way there already.
Don't say "it's not rocket science"!