Multilingual poets slam to success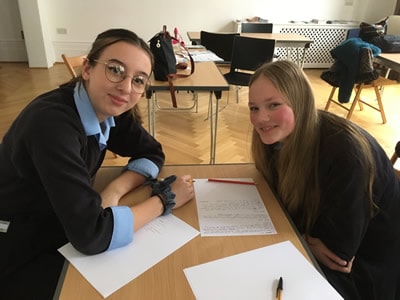 Twelve talented Year 10 Languages students had a trip to the Institut Français in London on Friday November 22nd to take part in a multilingual poetry slam.  Students spent the morning working with pupils from other schools to create poems on the themes of 'My Favourite Object' and 'The Environment', using the languages they study for GCSE.   
At the end of the day each group performed their work to an audience including professional poets and the director of the institute. Zaid Khaier and Miles Brindley received an honourable mention in the 'humour' category, but were pipped at the post by winners Jazmine Mustard and Olivia Hadfield.  Florence O'Loughlin and Bea Chappell won for 'best collaboration'.
Rachel Davies, Scarlett Green, Maud Kendrick, Andrew Malarkey, Lucy Upton and James Walker also came along and produced excellent work.  Congratulations to them all!
Thank-you to Ms Stewart for organising and accompanying the students.