Mia and Beth are cooking up something …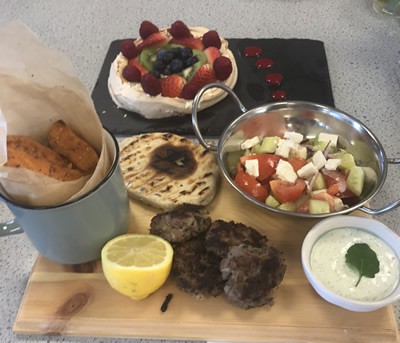 Congratulations to Beth Currie and Mia Carew from year 9 who are the Sussex winners of the national Create and Cook Competition.
Their mouth-watering dish was chosen because of the use of local ingredients.
Illustrated here you can see Tablehurst Farm lamb kofka with tzatziki dressing, Greek salad with High Weald Feta cheese & homemade flatbreads, Sussex berry pavlova with Sussex cream and raspberry coulis. It's made me hungry just writing this down!
The girls worked really hard getting everything done as closure and lockdown loomed. Well done to both – there are at least two households who will be eating well at this time!