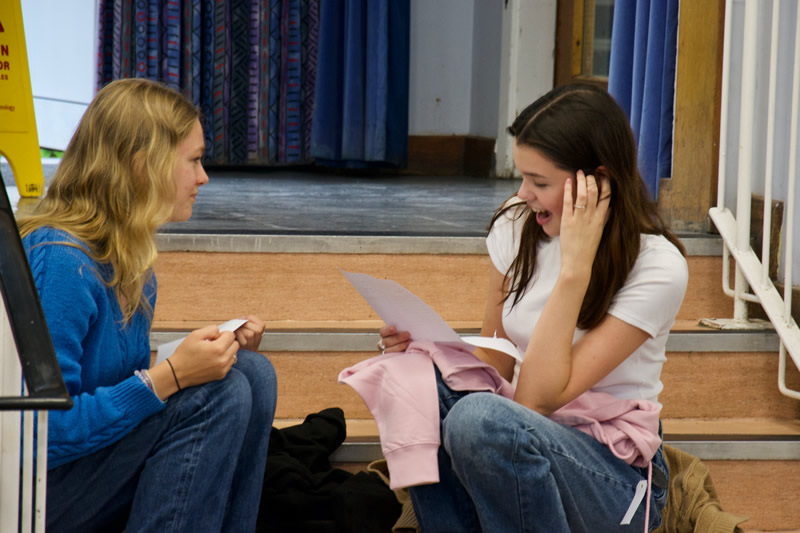 Sackville students are today celebrating a
tremendous set of GCSE grades
. The whoops of delight as students received their results could be heard from the centre of town.
This is the first year group to take official exams for three years.
These students have worked so hard and overcome so many pandemic-related barriers that we can say without hyperbole that never has such a good set of grades been more deserved.
One student got ten of the very top grade 9s, two others got 7 and two more achieved six. An astonishing 43 students achieved at least one of these very top grades – a truly magnificent achievement.
Many students also stood out for the outstanding progress made since year 6. Though it's difficult to be precise, we think 

more than fifty students have achieved at least one grade higher in

each of their subjects

 than was expected when they left primary school

.
Headteacher Jo Meloni said 'We are really proud of everything that this group of students have achieved. They have met the challenges of the past few years head on and with the incredible support, expertise and committment of our staff, are now able to move on to the next exciting phase of their education'.
Well done to class of 2022 – never has a cohort of students deserved success more.