Celebrating our fantastic year 9 buddies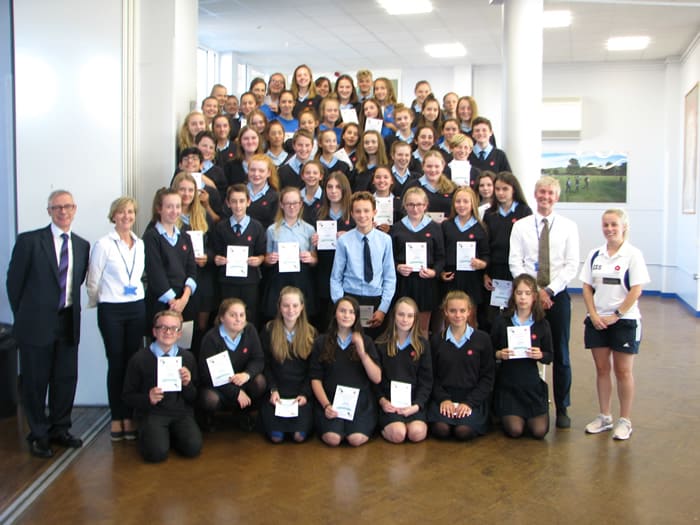 One of the secrets to the ease with which our year 7s settle into Sackville is the work of our year 9 buddies. This formidable group of young people started working with our new intake when they were still in year 6, during the three-day induction last summer. They continue at the start of the new year, escorting students to and from lessons, helping them with organisation and getting them to the lunch hall on time.
Now that our new arrivals are all experts in the geography of the school, our year 9s can stand down, secure in the knowledge that they have made a real difference to the confidence of many 11-year-olds this autumn.
As a mark of our appreciation, the students were treated to tea on Thursday September 27th, just before school ended. Alongside our wonderful volunteers are Mr Grant, Transition Co-ordinator Mrs Brown, Year 7 Leader Mr Thompson, and Year 9 Leader Mrs Sands.
Well done to all of these students!