Our year 9 debaters impress in double-quick time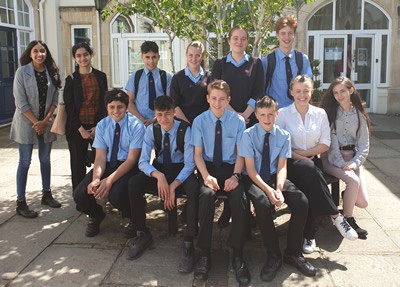 A group of novice Y9 debaters attended a competition for years 9 and 10 at Sevenoaks School on Friday 28th June. They were presented with a range of topics: banning private schools (interesting considering the venue!), allowing parents access to their children's social media accounts and whether politicians have a right to their private lives not being reported on. These very current topics were challenging and resulted in some amazing debates with students from all of the participating schools thinking of very interesting arguments.  The British Parliamentary format means that students are told the topic and the side that they are arguing for
only 15 minutes 

before

 the debate begins!
The group were led by Mrs Stuart, who was immensely impressed by them all. She said
Our students stepped up to the daunting plate and gave it their all. It was nerve-wracking and a little bit intimidating against schools with seasoned teams. We held our own and every student developed over the three rounds until at the end they were ready to take on anyone! I am very proud of all of them. 
Our sixth former students were helping to judge and have now been trained by expert London School of Economics debaters – developing brilliant skills and they did a fantastic job giving feedback to the younger years. Well done everyone!
Thank you to all of the students for their bravery and contributions, and to Mrs Stuart and Ms Halford for taking the trip.