Year 9 Drama students were given the fantastic opportunity to perform in National Theatre Connections project over Easter.
Oscar, one of the performers, tells us all about it: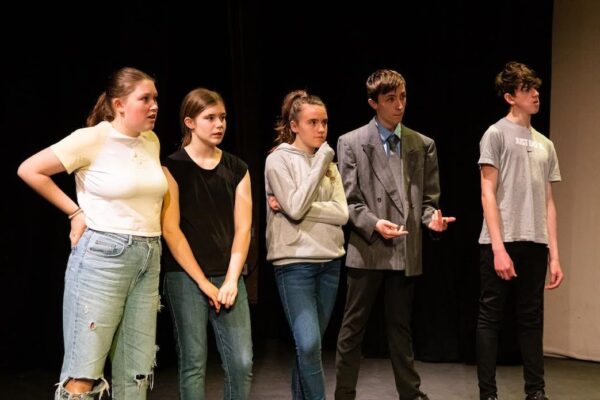 "Recently, my class participated in the National Theatre Connections event where we were lucky enough to perform a newly-written play. Our play was called "Like There's No Tomorrow" and focused on the story of a girl trying to hold her city to account for their wasteful habits before it's too late and the planet is destroyed.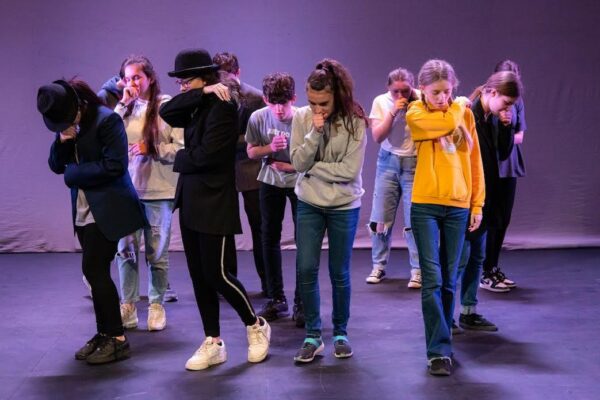 We rehearsed twice a week, experimenting with ways to create the scenes and making decisions as a class.
On the day of the performance at Trinity Theatre in Tunbridge Wells, we did a tech run through.  This would be our only chance to be on the stage before the actual performance.  This was a very long process and hard to wrap my head around the fact that we would be on this stage in several hours. Before I knew it, we were about to do the real thing. The first time I stepped out onto that stage, I felt a buzz of excitement go through me -Finally getting to perform our play! It didn't go perfectly, but when does it? The most important thing was that we had each other's backs throughout the play."
Hopefully this exciting experience will become a regular occurrence at Sackville; we are proud to be home to so many talented and keen young actors!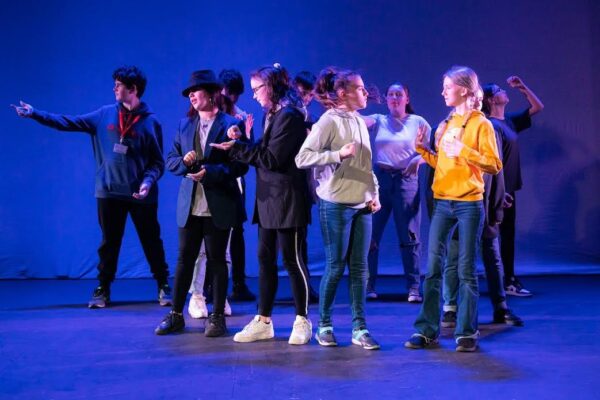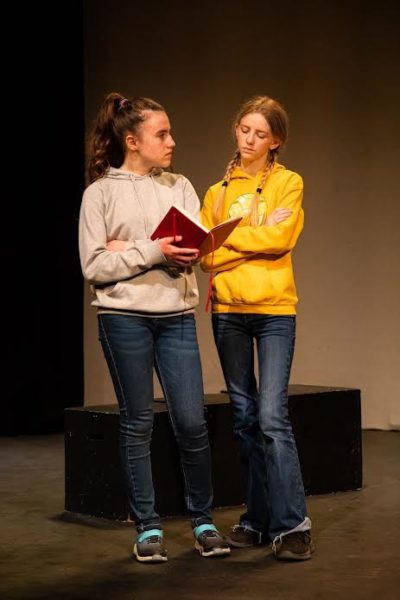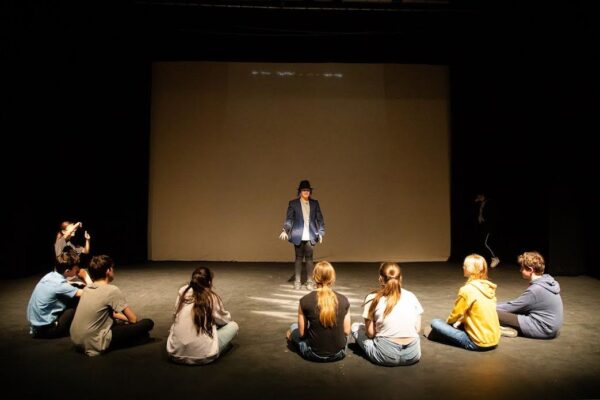 Photo credits: Paul Simons on behalf of Trinity Theatre (@trinitytheatretw)