Success for our sports competitors and sports leaders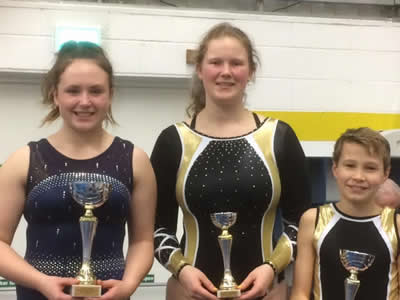 Three Sackville students have qualified for the National Schools' Trampoline Finals in Belfast in March. Oscar Morgan came 2nd in the Under 14s out of a field of 11. A great result and  a result of his hours of practice at Synergy Sports Academy under coaching of Lynda Munday. 
Jordi Crowther qualified in 3rd place behind last year's National Finals winner. This is the second time in consecutive years that's Jordi will represent Sackville at the finals having placed 2nd in 2017 in Newcastle. Jordi also trains with Synergy at Kings Leisure Centre.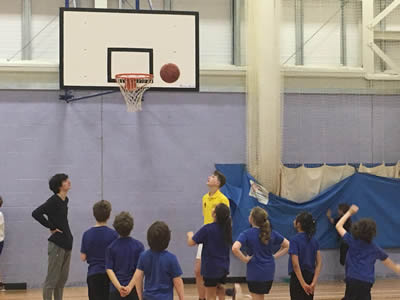 Heidi Crowther, also in a group of 12, placed 1st to become Zonal Under 19 Girls Elite Champion. She goes to Belfast with another of her club training partners from Sky High Trampoline Club, coached by Stella Jackson. 
Last year Heidi finished 3rd in the National Finals. For all three performers this is a remarkable achievement. Individually, they put in many hours of practice and compete beyond school; however they are all incredibly proud of representing Sackville. 
Meanwhile, our year 10 sports leaders have been hard at work leading a year 5 and 6 basketball festival. A big thanks to Theo Judge, James Young, Harvey Byatt, Harvey Snashfold, Tom Monney, Elliott Broomfield, Finley Lee Fisher and Nathan Randall, all of whom were commended by the visiting teachers and were in fact mistaken for sixth formers. Excellent school ambassadors indeed!