Sixth form students shine in final performances of the year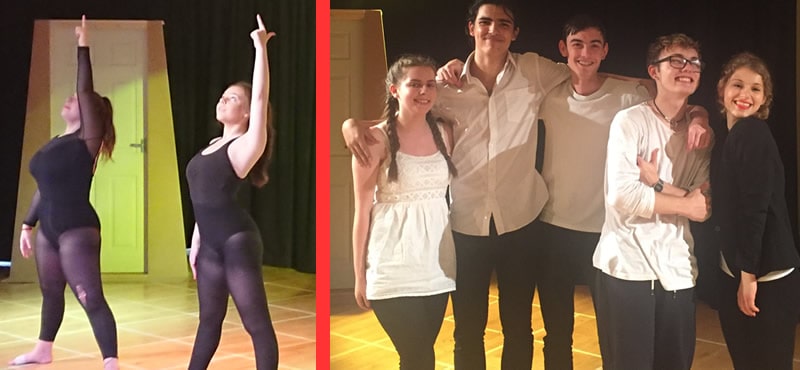 Our year 12 and 13 BTEC Performing Arts students have not just had exams to prepare for over the last few weeks, but also their final performances for the level 3 BTEC course.
Isobel Booker and Sophia Ody were first up, showcasing their self-choreographed dance routines for their final assessed unit. They were ably supported by some of our year 9 dance students to ensure they signed off with a high-energy and technical performance. Well done both!
Then our students following the acting strand of the same course put on a captivating interpretation of the Curious Incident of the Dog in the Nighttime. The audience were increasingly drawn into this powerful piece and fully felt part of Christopher's world by the end. Teacher Ms Warran said "The performance was fantastic, I was so impressed with their portrayal of Christopher".
Well done to Melissa Turner, Nuha Diaz, Tom Whitwick, Ethan Chapman and Juno Phitidis.