Year 9 students enjoy a taste of university life at Sussex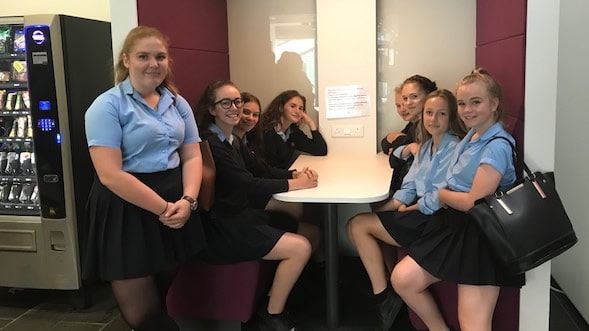 Our year 9 first generation scholars enjoyed their visit to Sussex University as part of the programme the institution put on to introduce students to life at university. The programme is open to all students whose parents have not experienced higher education.
Students get to meet existing undergraduates, have a tour of the campus, view accommodation, lecture theatres and sports facilities, and  get to eat a meal in one of the campus cafes.
The afternoon is spent getting advice on how to make a good university application.
Students are pictured here in one of the study pods in the library.
Thank-you to Sussex for hosting us!