Government confirms Sackville's excellent exam results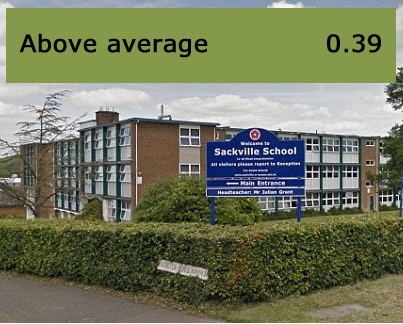 The government has confirmed how well our year 11 students performed last year with the first release of its performance tables. These show we have achieved the the much sought-after 'above average' classification, placing us in the top 15% of schools. 
This is based on our 'Progress 8' score of 0.39, showing that nearly one in every two GCSE grades last summer was a full grade higher than those achieved by similar students in other schools.
We knew how hard our 16 year-olds worked last year; we are delighted to see this confirmed by these official figures.
You can see more details of our achievements on the Department for Education website.