Dot Barden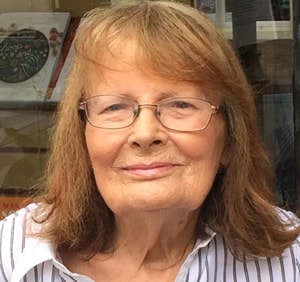 We are sorry to have to share the news that Dot Barden, one of Sackville's true characters, has passed away. 
For generations of Sackville students Dot was Sackville; it is difficult to imagine our community without her vibrant contributions. She was still teaching – Latin – right up to 2014, making the subject come alive with her lurid tales of Roman excess, and by arriving to lessons in a toga. To the many she taught English such exploits are vivid memories. One of her former students has written on Facebook The best teacher I ever had. I loved English because of Mrs Barden. 
No-one would disagree with this. At Sackville too we would say she was the best teacher we ever had.
Farewell Dot – we are diminished with your passing. But your legacy in generations of Sussex students and staff will never fade.