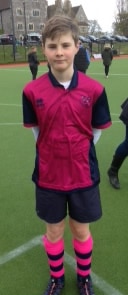 Freddie wins his county colours
Freddie Mabey in year 7 who has won his county colours for hockey over half term.
Despite being injured, Freddie was able to impress and ensure he got selected.
This will come as no surprise to readers of Sackville News, who will have read of his exploits as part of our hockey teams.
Well done Freddie!