Georgina and Lyra's part in the marathon effort to vaccinate the world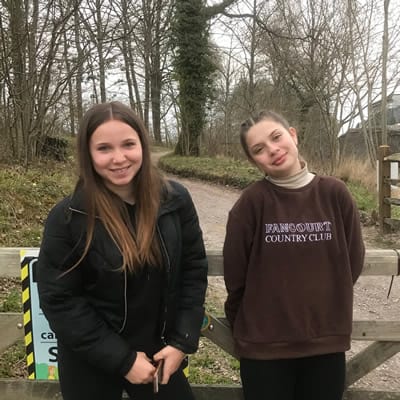 Year 9 student Georgina Kane loves a challenge. Avid readers of Sackville News will remember her completing the 'True Grit' marathon whilst in year 7. Such organised events are still not allowed, so Georgina (left) and her friend Lyra from Lingfield College organised their own twenty-six mile walk. Raising money to assist with the delivery of the COVID vaccine in less economically developed countries, they have so far raised the staggering sum of £1200. All those miles from Crawley Down to Groombridge and back to Forest Row must seem particularly satisfying now.
This money will be disbursed by UNICEF, who are also being supported by the East Grinstead vaccine clinic.
The scientists tell us no-one is safe till everyone is safe. Well done Georgina and Lyra – you have brought that objective more than a few steps closer.
The girls' JustGiving page is still open if you feel you wish to contribute.