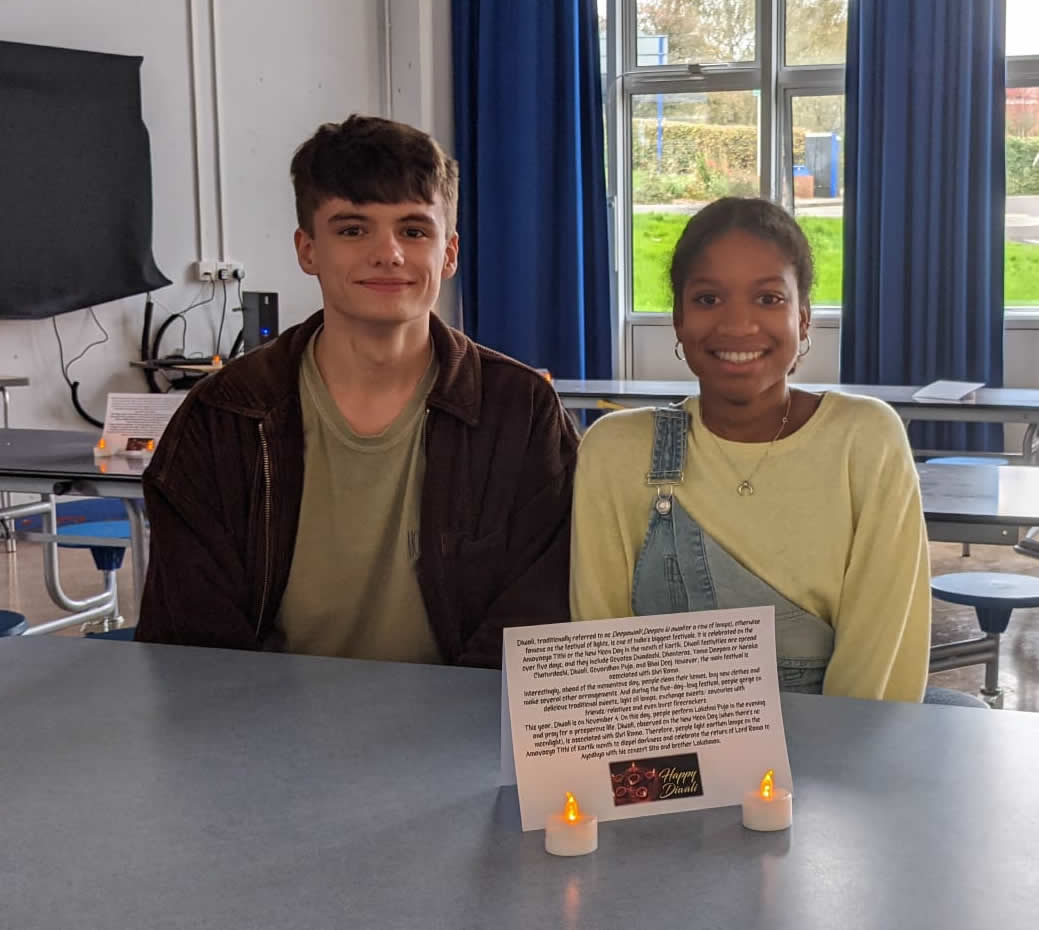 Our canteen was decorated with a hundred diwas in November 4th to celebrate the Hindu festival of Diwali. This festival of lights celebrates the triumph of light over dark and knowledge over ignorance.
Our Diversity and Equality student leadership group arranged the celebration, and also created an information card to be placed on each table explaining the festival.
Our amazing canteen also provided samosas for students and staff – and very popular they were (not just with Mr Street).