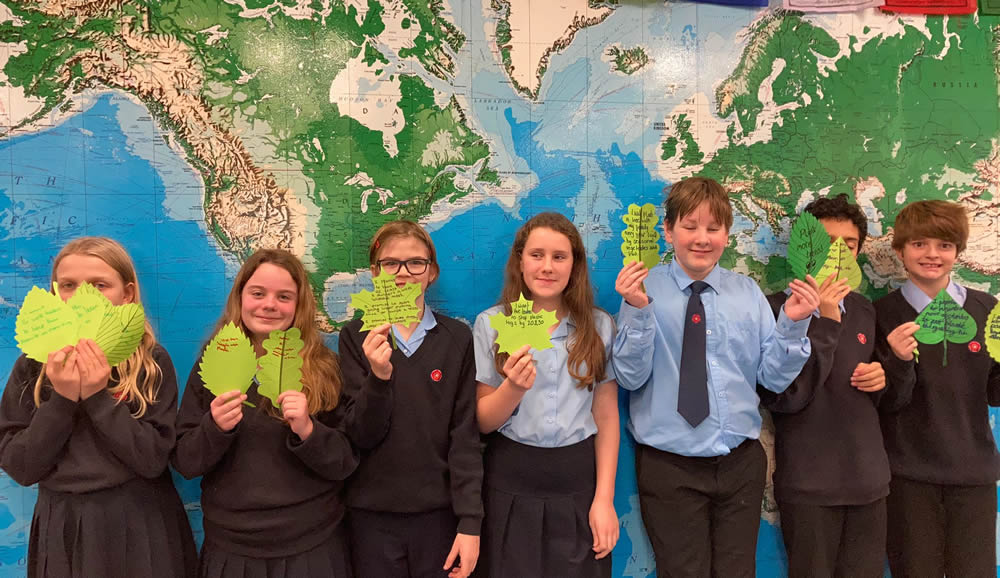 Our key stage three geography club members spent the evening of Wednesday 3rd November making climate promises.
The students wrote their pledges on paper leaves, and these will be displayed both in the geography corridor and more importantly within the hallowed corridors of the COP 26 climate conference in Glasgow.
Let's hope the coming generations make a better fist of stewardship than we boomers.