More sports success for Sackville students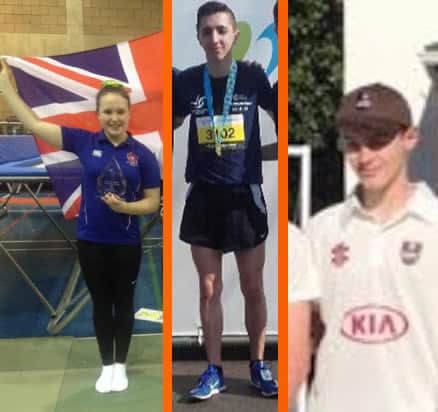 It may have been the holidays, but there is no rest for our elite sportspeople.
First up, Heidi Crowther continues her purple patch on the trampoline. On April 7th she achieved a silver medal in the English Championships at Gillingham, and then with her Sky High training partner Luca, she achieved the gold medal in the synchro event. This means she has qualified for the English Final in Sheffield in October.
Meanwhile Callum Stone has won the Brighton Mini-Mile for a third time, in a time of 4:56. He has two more years to win the event again, and so beat the record of Olympian Charlie Grice.
Finally Joe Sheridan has been on tour of South Africa with the Surrey County Cricket Club U16 Academy Squad. Based in the beautiful city of Capetown, the team played teams several years older than themselves but still managed to hold their own. They did not resort to ball tampering, unlike the visiting senior Australian side, whose demolition at the hands of the South Africans Joe was able to witness in the final day of the Capetown test.
Well done to these students on these remarkable achievements.