Maths masters at work in Brighton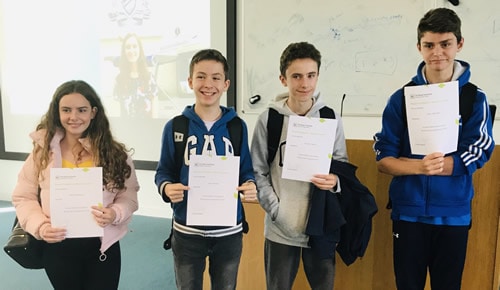 Four intrepid year 9 Sackville students completed maths mastery classes at the University of Brighton on Saturday October 19th.
The students certainly came away feeling challenged, as the problems they were set were of a different nature and standard to their usual classroom work. They are all now much more aware of how to approach a difficult maths problem.
Thank-you to the team at Brighton for hosting!
Pictured here are Olivia Matthews, Iwan Hudson, Thomas Salter and Toby Sheridan.