Mrs Stromfield presents at national science conference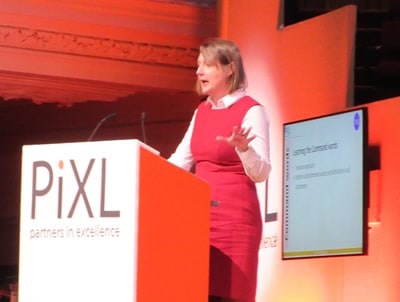 On Thursday 5th December Mrs Stromfield, our curriculum leader for science, gave two presentations to the PiXL National Science Conference in London.
The first presentation explained how Sackville teaches science students to decode exam questions, working out what the question is asking, which can be harder than you think! The science department really focusses on this betwen the two year 11 sets of mocks.
The second more general presentation ran through the strategies we have in place to help students with all aspects of exam questions, including how we enable learning of command words and how we write up our practicals to help with how the exam questions are framed.
Our science results have been consistently well above national expectations, which is why Mrs Stromfield was invited to present. Thank-you to Mrs Stromfield for giving up a day to do this; she and her colleagues will be marking their mocks this weekend!