The skies clear for the first observatory open evening of the year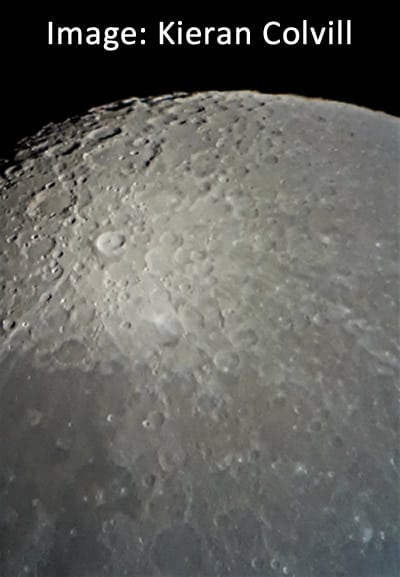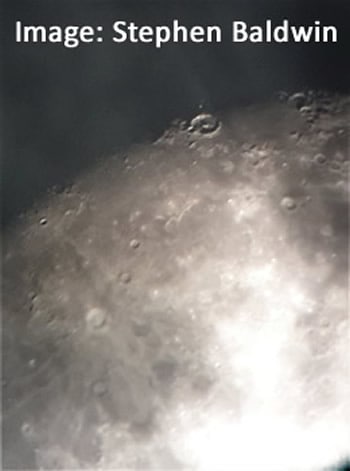 One of the great consolations of the shortening days of autumn is the return of our school observatory open evenings. Led by the redoubtable Mr Bush, but with a growing band of helpers, the Sackville community is invited to lift their eyes to the darkening heavens and wonder.
After our first open evening of the year, Mr Bush was able to write:-
It was great to see lots of new faces, (and some stalwarts) at our first observatory open evening of the season on Wednesday. Our main telescope tracked to Moon and allowed some amazing photo opportunities like those here by Stephen Baldwin and Keiran Colvill. Meanwhile, supporters Steve Pond and Max Goddard used separate scopes to wow children and parents with the rings of Saturn and splendour of Jupiter's atmosphere and moons.
For more details, see https://www.facebook.com/SackvilleObservatory/