Ms Wernham updates:-
In Book Club we have all been reading different books this month. Some members took a free choice of what novel to read, whilst some of our members wanted to explore books by the acclaimed author, illustrator and screenwriter Alice Oseman. She created the original webcomic 'Heartstopper', which then became a popular graphic novel series and has now been adapted into a hit series on Netflix.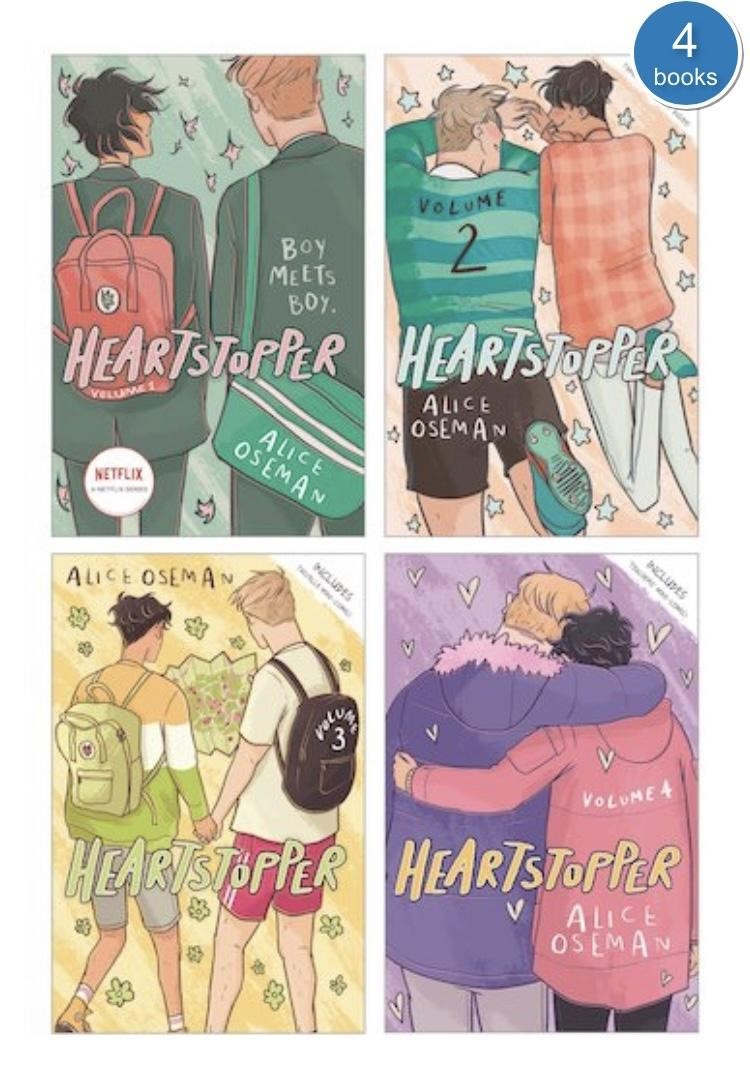 She has also written a number of award winning young adult novels, for which she has won numerous awards and she had her first novel published aged just 19 years old!
Here are our reader's reviews of her novels:
Radio Silence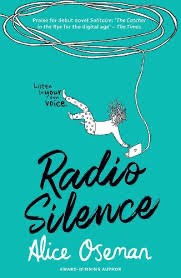 This book is about a girl called Frances. She is extremely clever and at school, she seems quite isolated from her group of friends and is known as the 'study machine'.
However, she befriends a boy called Aled, who is the creator of her favourite podcast, and she starts to act like her real self.
The book is mostly about the bond between these two friends and how they discover secrets about each other. I would highly recommend this book as the characters are extremely likeable and relatable to real life. The vast majority of the book keeps you guessing about what might happen next. The character development is also amazing.
My favourite thing about this book is the characters. I just think that most of them, especially Frances, never give up on one another and it really shows that people who are not in a relationship can care about each other as much as people who are in a relationship. I also think the author really expressed the characters feelings and emotions well. This helped me to understand why they did the things they did.
If I could improve anything it would probably be the actual description of things throughout the book. I found it quite difficult to picture the characters in my head and, although the storyline and plot was good, it didn't describe the setting as well as it could have.
My favourite characters were Rain and Frances just because of their overall personality. They were both so willing to help their friend in need and put others' needs before their own.
My favourite part of the book was when Aled took Frances' hand just before he got onto the train with his mother. He trusted Frances more than he trusted anyone else and I just think the bond between them is incredible. Even though they've only known each other for around a year, they were already best friends. It was nice to see Aled was finally happy at the end as well when he showed his face to all his podcast subscribers.
Sophie
Solitaire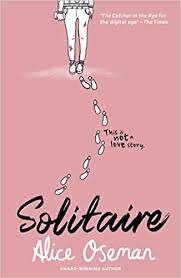 'Solitaire' is a book by Alice Oseman focusing on Tori Spring; a character from the author's popular book series 'Heartstopper'.
Tori Spring is a sixth former at Higgs Grammar School for Girls. Her brother was diagnosed with an eating disorder a few months ago and since then her life has been a rollercoaster of emotions: her best friend falls in love, they have a big argument, she reconnects with an old friend and makes new ones.
I like this book because it has good queer representation and it doesn't only show the good bits but the bad things that can happen in someone's life too. Also, I think it's very interesting to see the backstory of a character from another book. I suggest reading 'Heartstopper' before this book and after this one read her other books 'This Winter' and then 'Nick and Charlie'.
Zoe
Loveless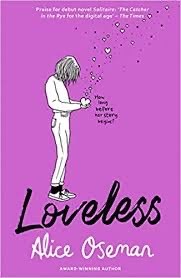 'Loveless' is about teenager Georgia and her first year of university, where she explores her identity and emotions. She always felt like she would fall in love eventually, but then begins to question it- especially after a friend confesses their love for her. The other main characters are her best friends- Pip and Jason, and her roommate Rooney.
One of the things I liked the most about this book was that the main character was aro-ace (feels little to no romantic or sexual attraction) as both these identities are often overlooked, ignored or wrongly defined in the media. For example, asexual is often confused with aromantic to mean no romantic attraction instead of sexual. It is also often overlooked that it is a spectrum as well.
It therefore focused a lot more on platonic relationships- friendships. I think more romance books should also focus on friendship as in other books the main character often disregards their friends for their new relationship.
I also liked the many smaller plot lines in the book- such as two of the side characters'  relationship, as even though it wasn't the main plot it was still given enough attention throughout the story.
The book was also about navigating through university and the scariness of putting oneself out there and being social, as that definitely does not come as easily to some people.
I also thought Georgia had well-written character development as she learnt to express herself and communicate with those around her, instead of bottling it up.
Overall, I would give this book 5/5 stars. It was an entertaining and amusing read which [for me at least] was very relatable.
Phoebe
Shelfie Updates
Thank you for all of your wonderful entries to the 'Share a SHELFIE!' competition. Here are our excellent winning pictures. Please see Ms. Wernham in D16 to claim your prize.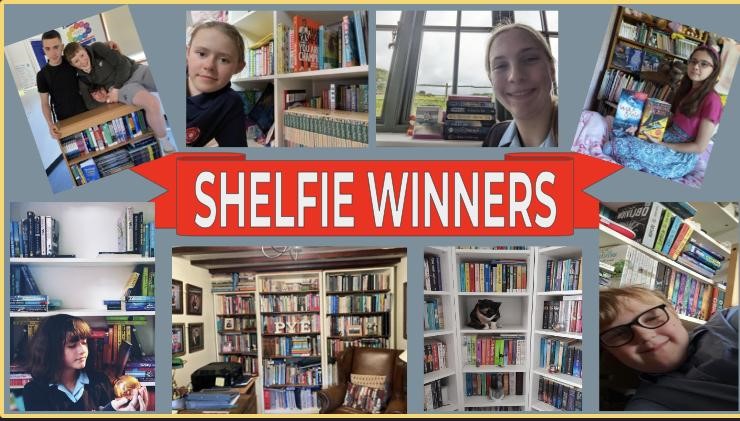 NEW COMPETITION
Can you match the member of staff to their bookshelf? Email answers to: lwernham@sackvilleschool.org.uk by FRI 15th JULY