Sackville senior students Leah Bush and Eric Parker accompanied Julian Grant to lay a wreath at the town war memorial on Remembrance Sunday.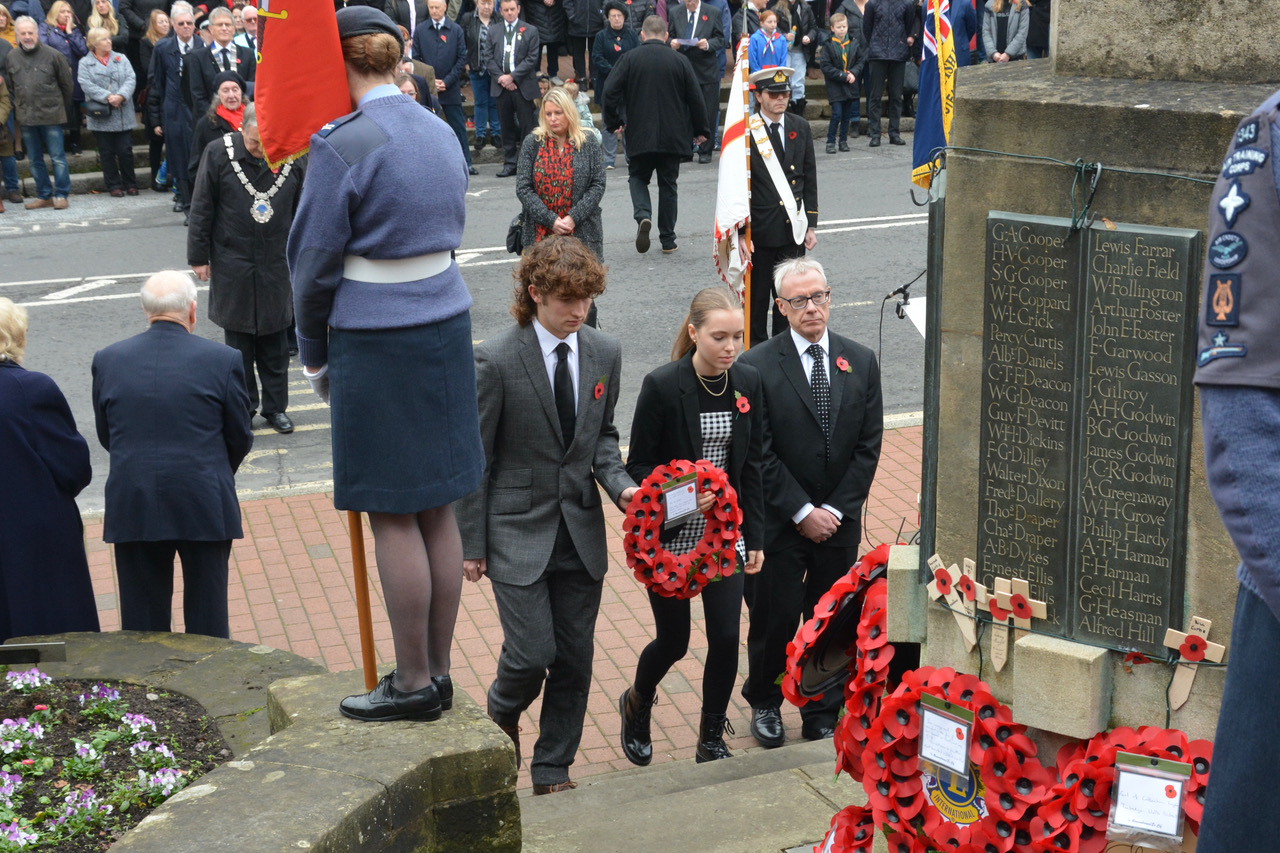 The Sackville community held a two-minutes silence on Thursday at 11.00am.
This is of course Mr Grant's last Remembrance Day as Headteacher, but the tradition of our senior students laying a wreath will continue.