20 things to do before you're 20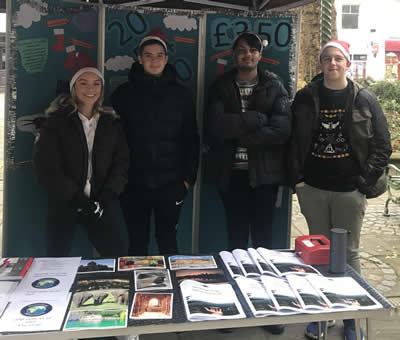 It was a very early start for our Y12 Young Enterprise students, Sackville1, who were taking part in the small business fair at Horsham on Saturday December 7th. The students have created a book called '20 things to do before you're 20' designed to help young people get away from their devices, try new experiences and meet new people.
The stall was manned by Giresh Babajee, Dan Bowdery, Dan Carney, Sadie Pakhomoff-Roberts and Ronnie Parr who all wrapped up warm to keep out the cold as they sold copies to the Christmas shoppers. The day was a success and the students got a first look at their competitors' products too as another six school companies were in attendance.
We still have copies of the book available and they can be ordered online on the school finance website. It is an excellent read, a perfect gift for a teenager and our Y12 students would really appreciate your support.