Delicious smells drifted through the corridors of Sackville on Monday afternoon, thanks to a traditional Spanish cooking demonstration by the wonderful Sylvia for our Year 12 Spanish students.
The class learned how to make the traditional 'Tortilla Española': a thick omelette (or literal translation: 'little cake') made with potatoes and onion, using a recipe passed down by many generations of Sylvia's family.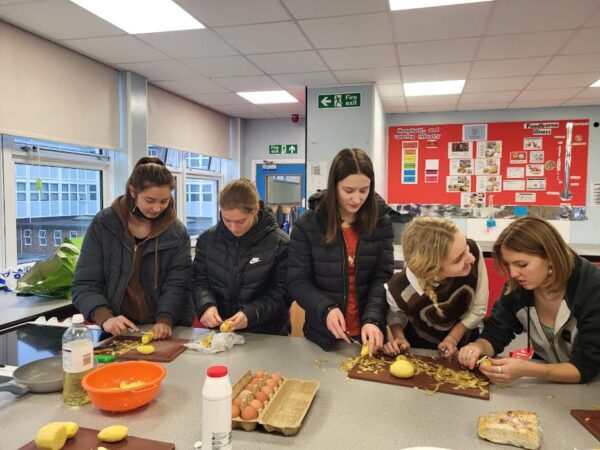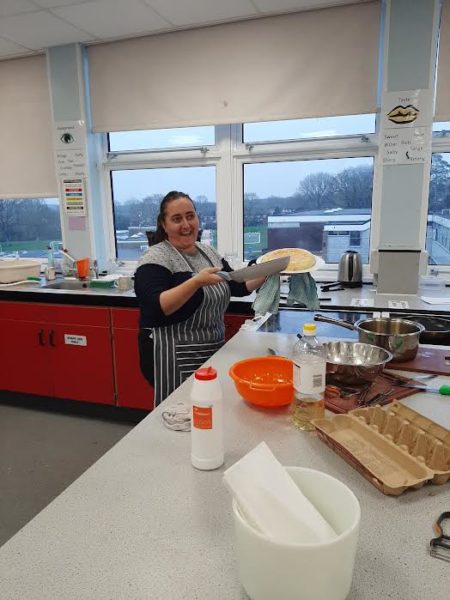 The Tortilla Española makes up an essential part of Spanish cuisine, known and loved due to its versatile nature; it can be enjoyed as an afternoon snack, as dinner by itself, in a sandwich or in small quantities along with other bites as Tapas in bars and restaurants.
The students loved getting involved with the process, despite their questionable potato peeling skills! According to them, the best part was the taste test at the end. ¡Un gran éxito! (A huge success!)
¡Muchas gracias a Sylvia por su demostración fantástica!
Did you know?
'Dar la vuelta a la tortilla' or 'flip the tortilla' is a popular Spanish idiom, meaning to turn the tables!