A group of Year 7 and 8 students had the opportunity to visit the University of Sussex in Falmer on Wednesday.The students were chosen so that they could experience a variety of different subjects that are studied at university.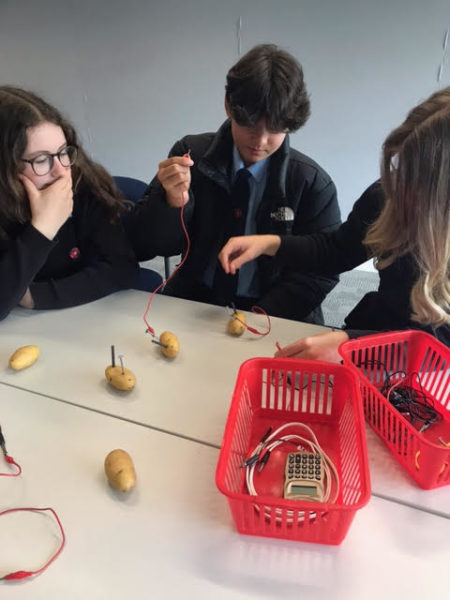 They were initially greeted in one of the numerous lecture rooms on campus, where they were introduced to their guides for the day, and were shown a short presentation about university life and campus orientation.
From there they had two University-style lessons; one on electronics where they leant how electricity is produced and got the chance to build their own batteries using potatoes and different metals. Secondly they had a Philosophy lesson where they debated several moral dilemmas.
After an excellent lunch they were taken to a Medicine lesson where they learnt about X rays, studied chest X-rays and came up with a diagnosis on the medical trauma that had occurred.
A fantastic day was had by all and the students represented Sackville School admirably.
Special thanks to Mrs Smith for organising and taking the students to the university.