Sackville the top team at English Speaking Union Mace heat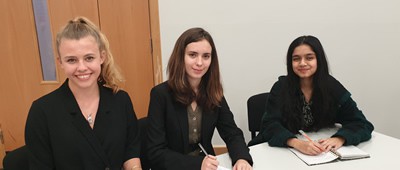 Congratulations to Ellie Smith, Imogen Gaines and Aminah Rahman in year 13, who were the top team in their first heat in the English Speaking Union Mace competition.
Proposing the timely motion This house would make voting compulsory the trio were praised by the judges for the clarity of their arguments and their highly effective use of practical and philosophical points. 
Well done girls – we are very proud of you, and good luck in the next round!