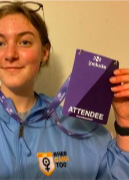 On the 8th & 9th of March, year 12 student Emma Smyth attended the Include Summit in Birmingham for Equality, Diversity and Inclusion in sport. This event highlighted the underlying issues in our current sports system and what we need to do to make it accessible to all. Important points were raised during the event, that applied not just to the 1% that become professionals, but the other 99% to ensure they form a healthy lifelong connection with sport. One of the recurring solutions that came up was the importance of visibility in leadership positions because if people see it then they can be it!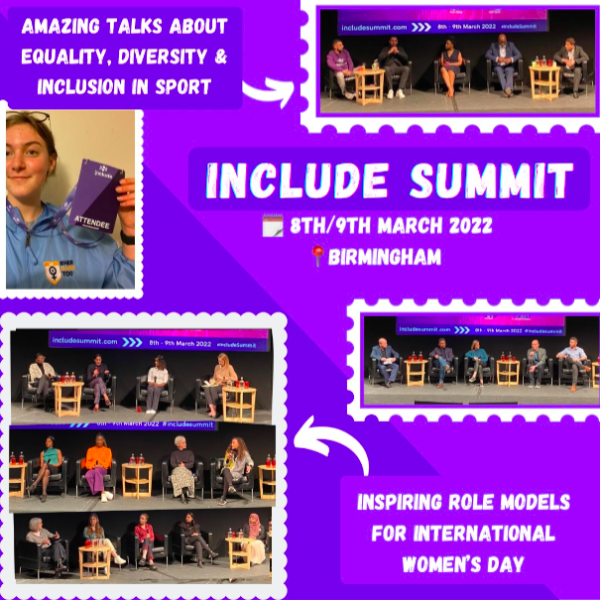 There were amazing guest panels for International Women's Day, including inspiring talks from Denise Lewis, Ama Agbeze and Sue Anstiss, to name but a few.  One quote to sum up the event was "You have to be prepared to step up, speak up, show up." – Judy Murray.
We're really proud of Emma for her zeal around this vital topic, and for her efforts to bring about real change, Emma, we think you'll go far!