Learn about Sackville's new science blog from 2 of our Sixth Form Science students: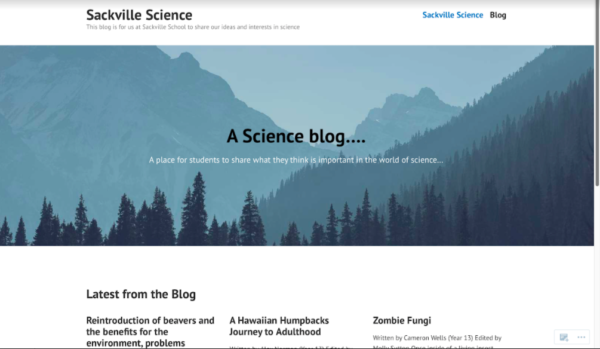 Our aim is to use this blog as a platform for budding writers, editors and researchers from all years of Sackville School to explore and expand their interests and knowledge in science, outside of the curriculum and publish something that is uniquely theirs.
We also plan to include articles from more mature writers connected to the school. We are new to blogging and publishing online, which makes our main agenda to give young science writers a platform.
You can find the link to our blog here. If you do wish to submit an article you can email either
 16SuttonM@mysackville.co.uk , 16XystraS@mysackville.co.uk or jstromfield@mysackville.co.uk . On a Wednesday after school we are based in A37 and run the club for around an hour, you're able to borrow the chromebooks if you don't have your own device and can use this hour to create your own article or begin to research and develop ideas for one.
– Molly Sutton and Stalla Xystra