Suzie conquers the South Coast Mighty Hike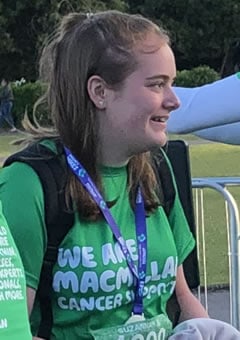 Suzie McMillan in year 9 has completed the MacMillan Cancer Support South Coast Mighty Hike to raise over £350 for this excellent charity. This involved walking 26 miles in a day (yes you read that right) from Brighton Racecourse to Eastbourne, taking in spectacular views of the finest unspoilt coastline from the chalk cliffs of Seven Sisters Country Park..
This is a very long distance to walk in a day – more like a day's bike ride.
A fantastic achievement Suzie – well done!