Year 12s lift their eyes to the sky in wonder …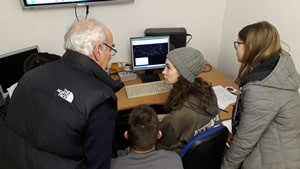 With tremendous good timing the skies cleared after a dreadful week of weather to allow year 12 Physics students to visit the Sussex Community Observatory in Chelwood Gate on Friday November 29th. The telescope is owned and run by the University of Sussex and we have developed a project with them to enable physics students to learn how to use a large, computer controlled telescope to image galaxies. Their results will allow them to measure the number of stars they contain and how their colour varies across the disc.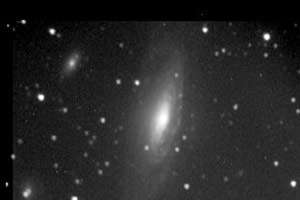 Students star-hopped to NGC 7331, an unbarred spiral galaxy 40 million light years away and discovered by William Herschel in 1784. Once digital images were obtained, students processed them to draw out fine detail, reducing "noise" and increasing "signal". One the first images is here, showing dust lanes in the galaxy and other galaxies in this group too.
We were also treated to a flyby of the International Space Station and a glimpse of Saturn and its largest moon Titan.
Thanks to Dr Mike Hardiman, Mr Keeble and Mrs James for their support both on the night and over the last three years this project has been running.
Thank you to Mr Bush for this report!